Interested in finding out how we help companies transform their top-line?
Interested in finding out how we help companies transform their top-line?
With over 70 satisfied clients and 5000+ high-potential meetings every year, we let our results do the talking.
We partner with the world's leading innovators — ambitious companies that want to change the way business is done, and want to do it fast. Here are some of them: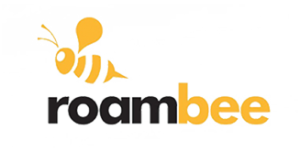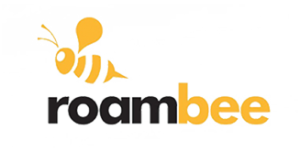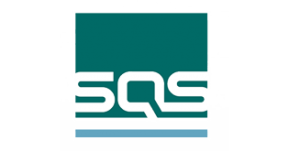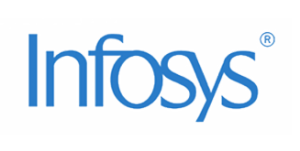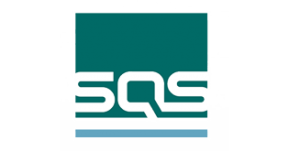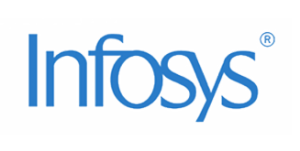 WHAT OUR CLIENT'S think about us
SalesPro team has the combination of sales expertise, education, management and experience that produces an effective result. The quality of the leads has been 5 out of 5. They know how to find the right person in large and small companies. After only two months of working with SalesPro, we were convinced they could help us grow profitably. They even helped us identify the number of leads we could effectively respond to, an unexpected and welcome piece of business knowledge we needed. Their professionalism and expertise motivated us to renew our contract with them for another year.
– Tod Wagner, CEO, SacPower
A leader in installations, service and support of power protection systems to the IT industry
We were only 2 and half years into the IoT business when we hired Revvlocity to help us expand business in North America. We were competing with veteran organizations and needed a team that would engage with us through the entire sales cycle of prospect research, filtering qualified leads, appointment setting, product demonstration, developing a business case and closing the deals. The Revvlocity team worked closely with our teams and have been able to add nearly 35 new customers. This is clearly due to the streamlined and robust process put into place along with high quality customer engagement demonstrated by the Revvlocity team, that now works as our extended arm to generate business across Europe, Mexico, Canada and other geographies.
– Rainer Kuehling, VP Sales, Roambee
Leading IoT solutions provider
We were looking for a partner who could help us increase ROI from all our marketing activities globally and interact with our target prospects to make them prime and ready for our sales teams. Thanks to Revvlocity, I was able to achieve this in record times. We engaged with them on a pilot to assess their strengths and were truly amazed. Revvlocity team provided us with relevant intent signals, we got to the right titles, gave our sales teams intel on the right content to put in front of our prospects and as a result, had our first opportunity within few meetings off the pilot. Today the Revvlocity team is able to work with us to launch new campaigns quickly and easily. Right from handling In-bound leads to Out-bound ABM campaigns, they are our go-to partner enabling an even better relationship between our marketing and sales teams, allowing us to easily present campaign results and showcase ourselves as a commercial growth engine.
– Chief Marketing Officer
Leading IT Infrastructure Services Company
Finding the right target market for a new product comes with its own challenges. We wanted to hire an inside sales company that is proficient in the Information Technology sector and can help us quicken our go-to-market cycle. So, we hired Revvlocity, with an initial commitment of setting 20 meetings a month for our sales team in the East & West Coast. With high quality and accurate leads from SalesPro, we strengthened our pipeline and increased capacity to 3X, all within 6 months of engagement. Consequently, we also closed significantly large deals that helped us exceed our revenue targets for the period. This was possible only because of Revvlocity's active engagement with prospects, need analysis and client intelligence that lead to highly engaging interactions. We have extended our engagement across all regions in the US and the sales team is extremely excited about Team Revvlocity.
Global provider of enterprise software, solutions and services
Salespro has been our critical sales partner in generating leads and setting-up meetings. I reached out to them after hearing about their professionalism and expertise from a friend who had utilized their services. They were so quick to understand our business and committed to do as they promised. With SalesPro, we more than doubled the number of meetings per month and this was a big leap for our business as the sales funnel/pipeline looked more nourished. This was only possible because of a team that is hard-working, flexible and enthusiastic to learn and apply their knowledge for problem solving.
Leading provider of Data management and Informatics solutions for Research and Development organizations
Our work involves engagement with large and extra-large corporations who have no time to pay attention to marketing and sales communication. The C, V, D level decision makers are hard to access and set up appointments with. However, the job seemed to be a smooth sailing one for the Revvlocity team that set up 15 product demos with highly relevant top-level decision makers within the first 6 weeks of the sales campaign. The team was very quick to understand the prospecting requirements and implement the required changes to their day to day processes that lead to immediate results.
Legacy application modernization and maintenance leader
We reached out to Revvlocity mainly to expand our foothold in North America. Even for veterans like us, it is often challenging to get hold of the right set of prospects and catching their attention. The Revvlocity team worked their way diligently to find every possible tactic to reach out to most relevant targets and set up meetings. We had planned to test waters with an initial target and then accelerate from there. However, the team's performance has been tremendous in a very short period, making us increase the workflow and raise the bar of performance
Global IT services company
With multiple channels to procure leads we were seeing a constant in-flow of marketing qualified leads in our system. The time taken to interact with these leads was of essence to convert more leads to SQL's (Sales qualified leads). This is when we were looking for an external company who could work on these leads and help us connect with the most suitable prospects. We on-boarded Revvlocity who not only utilized their industry expertise to guide us through scoring these leads, but also got up to speed with all our solutions in a matter of few weeks. Using them we have been able to work on thousands of leads and converted many into sales opportunities. Revvlocity's In-bound lead management program is incredibly successful and has helped us win many marquee logos over the years. We run a variety of programs with several different vendors, but Revvlocity surpasses any other external SQL source we have used. They have become a complete extension of our marketing team and I know I can always count on them for a fast response time.
Global provider of Cloud, Applications & Automation Services
Our diverse experience has helped us work with the top companies across different industries. Whether it's a market leader looking at global expansion or a cutting-edge startup looking to disrupt an existing industry, we have worked with them all.
Looking for additional solutions to enhance your sales funnel?
Here are some of our solutions.
Interested in using our services?